There are no spaces available in Dunwich.
Try expanding your search or request a space in Dunwich and let other members know you need parking in this area.
Notify me when a new car park is listed in Dunwich
Hotels/Accommodation:
There is no accomodation nearby
Parking Dunwich
When you get in your car in Dunwich, are you looking forward to the journey? Or are you dreading the mission of finding a parking space when you reach your destination? The lack of affordable parking Dunwich drivers have to deal with on a daily basis, affects people's pockets and time management. If you want to park near or you know you're going to pay excessive amounts, right? Then you haven't tried Parkhound yet. Find garages, driveways & car ports across Dunwich, and to use for your next journey. There are 0 options in the area, some with rates as low as $0.00. Ready to do parking differently and get excited about driving in QLD again?
What makes all of this possible is that Dunwich locals rent out their and other vacant areas to drivers. These hosts can earn as much as $0 simply by turning unused garages or similar spaces into usable parking Dunwich drivers can rent. And it comes cheap, because we don't charge hosts marketing fees. So, QLD drivers can pay as little as $0.00 for a spot that's close to home.
Ready to get started? Then join our marketplace via the Parkhound website or downloadable app. We've helped Parkhound hosts earn over $25M and there are 10,000 spaces across Australia that drivers in Dunwich and elsewhere can pick from. Looking for a or other types of parking? On Parkhound drivers can view security features, location and more details to compare & pick the ideal Dunwich parking solution. Hosts, don't forget you can earn $0 by this time next year, so join today and get started. Everyone wins with Parkhound.
Thank you, we have received you request.
x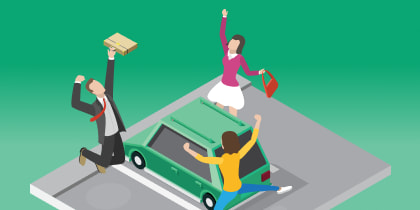 Still need cheap parking?
Get parking up to 50% cheaper by using Parkhound.
Signup to get notified as new parking spaces open up in Dunwich.