In a Parkhound original survey to hundreds of Aussies, we found that 51% of people found had that their employers had handled COVID well. While that's a very positive result, the focus now turns to how CEOs, HR professionals and managers can keep that momentum and help employees transition back to the office. Many seem to have a fear of returning to the office full time, but as the COVID-19 lockdown developed, it became clear that the aversion was not to going back to the office as much as it was returning to the old norm. There is now a lot of pressure on business leaders to allow for flexibility and see employees as humans trying to achieve an intricate balance between professional and personal life. In this guide, we're giving you 8 practical steps to take with your team to ensure your employees feel looked after as they navigate the changing workplace.
To get a holistic view of what an office post-covid will look like we spoke to Haven Life about their "How do office workers feel about returning to the office?" report. We also spoke to M+A Architects, who were actually one of the very first companies to bring people back to the office back in October 2020, and this is more of a feat considering they're based in Ohio in the U.S. Like many, they found that their team didn't want to simply return to the norm, but rather use this as an opportunity for a fresh start and to make the workplace even better. 
1. Prepare yourself to offer flexibility
Offering flexibility in the workplace is no longer a choice, it's a must. In fact, in a recent poll by LinkedIn News Australia, it was revealed that when offered a $38,000 pay rise or the ability to work from home permanently almost 30% of Aussies said they would turn down the extra money. If anything goes to show how much we value our flexibility – that's it! Furthermore, research shows that when employees around the world were surveyed, 54% said they would consider quitting their job if they are not given some form of flexibility in terms of where and when they can work. This was regardless of how satisfied they are with their job!
What the pandemic has shown us is that almost every business has the ability to be flexible when it is really needed, so it has now become an expectation. But what does flexibility actually mean in that case? Here are some questions to consider for your office:
What are the expected working hours for your team? Is this a strict 9-5 or can they choose their own hours? 
What will the balance between working from home and being in the office be? If you're going with a hybrid work model, will there be set days they need to be in the office? 
Do you need to organise 24/7 access for your team who are returning to the office?  
What will the guidelines be if there continue to be sporadic COVID-19 lockdown? 
What commute options will you offer? Don't worry – we'll touch more on this later!
How will you be able to balance between the preferences of different employees, such as those who want to work from home very often and those who prefer to come into the office?

2. Include the three C's in your return-to-work plan


The three C's – choice, comfort and control – are principles that allow you to prioritise employee wellbeing when making decisions internally and externally. These guiding values encourage business higher-ups to lead with transparency and compassion; making necessary decisions for the company while keeping front of mind the real-world impacts these have on employees. While it may be impossible to always make decisions that make everyone happy, prioritising elements  that add to an employees choice, comfort and control at work will undoubtedly have positive effects on their output. In fact, research has shown that factoring these three elements into your office environment correlates with higher productivity levels1.
Now let's dive a little deeper into what these principles look like in practice:
How do you create comfort in the workplace?
In the physical environment, this includes incorporating elements like natural light and lots of green space, quiet spaces and also areas for collaboration and socialising. M+A Architects, for example, have given their employees access to resources like the "Respite Room", a space specifically designed to calm the central nervous system.
How do you allow for choice in the workplace?
This primarily comes from what we were discussing earlier about flexibility. Empowering employees to make them feel like you trust them enough to make the best decisions for them, and giving them the ability to balance their personal life and working life. The study conducted by Haven Life reminded us of just how many different conditions individuals have been experiencing over the last year. Not everyone has the training, skills, personality or set-up to be productive as a remote worker. For example, parents who had young kids at home were significantly more likely to say they were ready to return to the office. Parents, especially those with younger children, were also more likely to say the quality of their work decreased during the pandemic.
How can you give employees control in the office?
Obviously, this is not always possible. At the end of the day you're hiring an employee for a specific job. The key here, however, is empowerment. Empowerment is more than an industry buzzword. In fact, researchers have found that employees who hold a position of power are 26 percent more satisfied with their work and seven in 10 employees rank empowerment as an important element of their engagement. Having faith in your team's ability to do what you hired them to do, as well as giving them input into their projects, role and future are all ways to help them stick around for longer.
3. Implement plans to change the stigma towards mental health

With so much discussion around mental health in the media, it may be hard to believe that it is still a prominent issue in workplaces across the country. Regardless of how Australia fared in the pandemic, everybody in the world has just lived through trauma. Be it due to the not-taking-anything-too-seriously nature of Australian culture, or the traditional roots still apparent in our workplaces, mental health continues to be considered a taboo subject for many Australians in the workplace. Studies show 52% of Aussies believe their career options would be affected if their employer knew about a mental health issue they had. In addition, 58% of managers think their career would be impacted if their employer knew of their mental health issue. 
Much of this comes from a lack of proper understanding and awareness of how mental health can turn up in the workplace.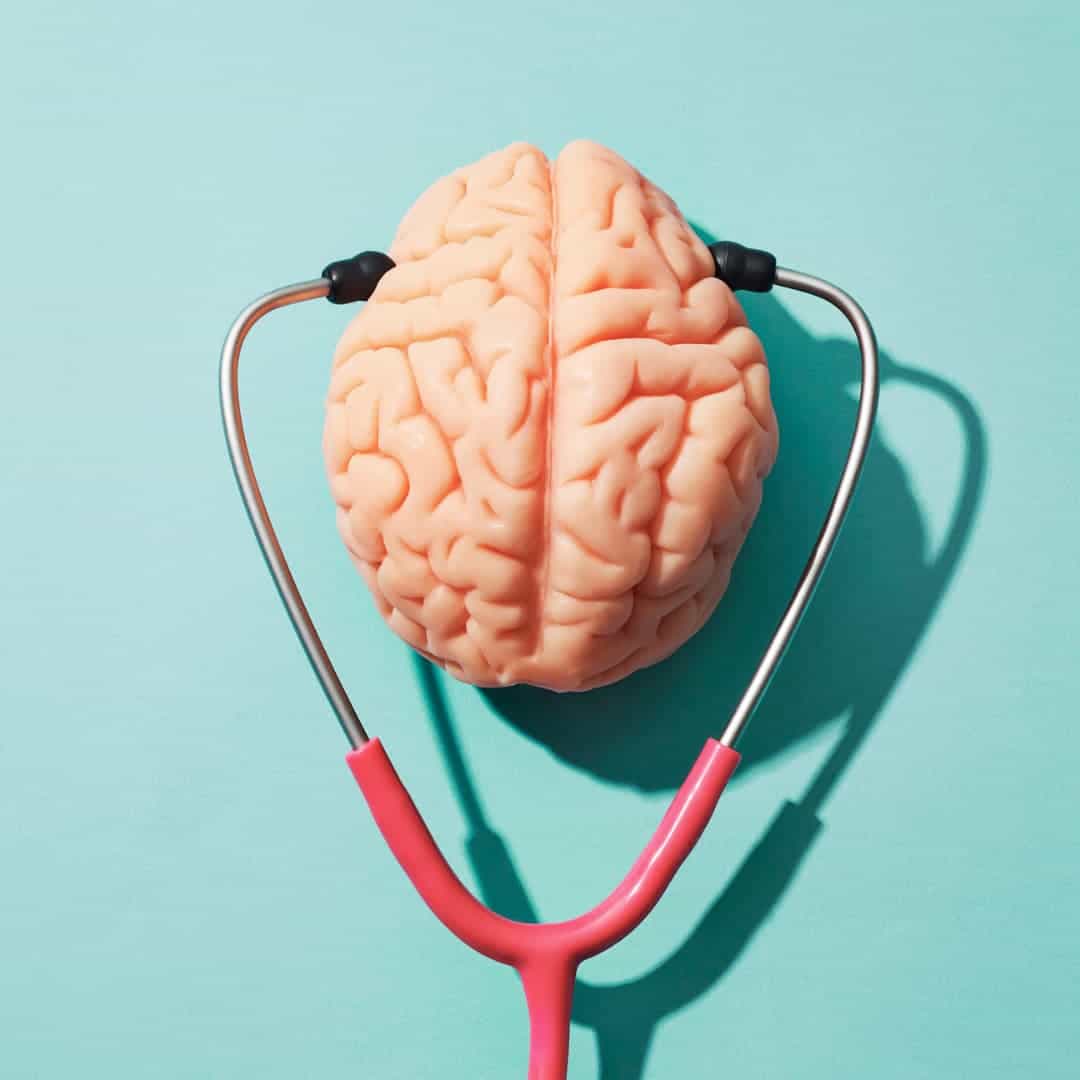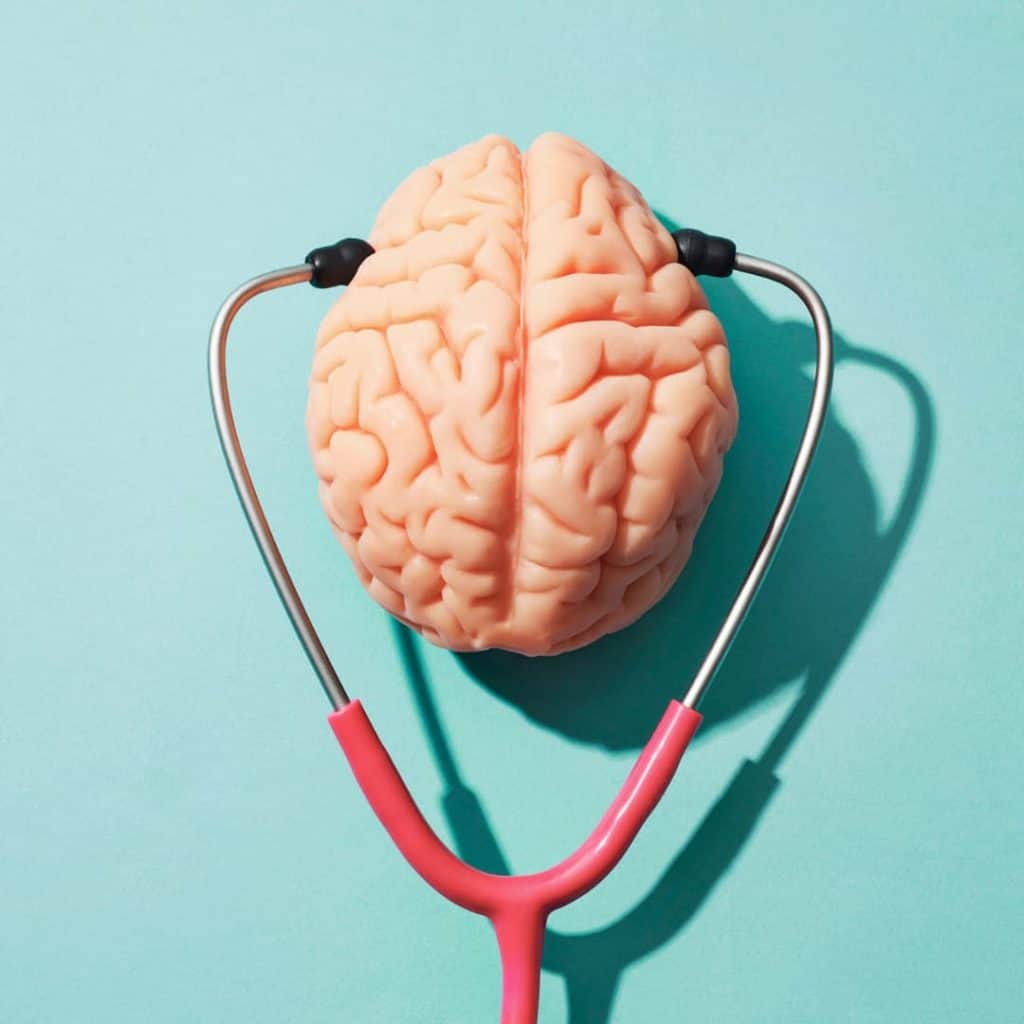 Here are some practical options you could implement in your business to help alleviate some of this stigma, and make employees feel comfortable to openly discuss these issues:
Providing training to managers on how to handle these difficult conversations
Offering technology-enabled mental health services such as apps or telehealth as options for your employees
Ensuring employees know at the start of the tenure at your company that discussion of these topics is accepted and welcomed
Provide access to at-work activities for destressing such as meditation and yoga sessions 
4. Lead with vulnerability and humanity
I think that most people would agree that at work, we are often taught to keep a distance between our personal life and work-life and project an image of proficiency and professionalism. Many liken vulnerability to weakness or fragility, but in fact, it's quite the opposite. It is how humans build authentic, meaningful connections with each other. 
Vulnerability connects you to your team in a different way. It's a way of building real trust and creating a company culture of mutual respect and honesty. Studies have shown it can also make you appear more relatable to your team, and that by projecting an air of something, you're actually building distrust. It seems that employees value leaders who prioritise taking the time to get to know them on a personal level – especially as we bring our work into our homes, along with regular interruptions, internet troubles and barking pets.
It seems inevitable that we need to make more room to recognise our teams in both professional and personal facets. Here are some real-world ways you can do that:
Put yourself in your employee's shoes. With the closure of borders, many immigrant and transnational families have been struggling with prolonged separation from their international relatives. The pandemic may also have changed your team's living or financial situation significantly. Lead with empathy as you may never know what they're dealing with at home!
Be curious! Don't assume you know your teammates back to front simply because you spend 40+ hours a week with them. Ask questions, but respect their right to privacy if they're not ready to share.
Consider appointing someone in your company as someone all employees can go to chat with. For example, Brian Lim – the CEO of Into The Am spoke to us about how they've been focusing on keeping employee morale high and restructuring their company accordingly:
"We focus on employee morale in a number of ways, and we are always trying to improve our employee's work environment. One of the best things we've done is to create a new position called the "Director of Happiness". The main goal of this position is to increase engagement from employees and to enhance our company's culture. As a result of COVID-19, we've  since morphed this role into the Culture Committee so that more team members could participate."
5. Implement a health and safety plan
Australia may have gotten off relatively light when it comes to direct cases of COVID-19, but that doesn't mean employees won't be feeling the effects for a long time. Even more so – they're likely expecting to see their office implementing relevant health and safety protocols to adapt to a more hygiene-conscious world (and futureproof against more pandemics). In fact, Haven Life's study showed when asking employees whether they trust that their employers will provide a safe environment, an overwhelming 83% of respondents believe their employers are capable of providing safe COVID protocols upon re-entry to the office.
When designing your return-to-work plan, it's important to consider more than just what it means for your teams to be back at their desk, but how you can ensure all elements of their workday are safe. This includes how breaks and meal-times are organised and how meetings and events will operate. M+A Architects' Director of Technical Services Kurt Beres shared with us that they employ the SCAR model to ensure all employees feel secure in the office:
The 
SCAR

 Model

 

o    How much Space am I providing for my employees so they don't feel crowded? 

o   How much Cleaning will I need to provide? 

o   Is there something I can do to make the Air my employees breathe safer? 

o   What will the Reception be like for clients and guests?
Here's a checklist of considerations to take into account to make sure you're prepared for the return to offices, including best practices from the government:
How will your business comply with social distancing requirements? For example:
Signage at entry points
Wall markers and floor markers for space guidelines in communal areas
Separating entry and exit points on the premises
Restrict numbers by designating teams different days to return to the office

2. Do you need to do anything to keep your clients safe? For example:

Keeping a log of all the clients your team has in-person meetings with
Keeping the contact details of anyone that comes to visit your office

 

3. What do you need to do to keep your employees safe? For example:
 Increase the frequency of cleaning
Postponing or cancelling non-essential face to face gatherings, meetings or training
Allowing for flexibility for those who can work from home
Recording all meetings for those who are working from home

 

4. What hygiene practices can you implement to keep your workmates safe? For example:

Hang up signage with instruction on how to practice good hygiene
Maintaining quantities of soap for handwashing and detergent for cleaning
Reducing shared equipment and tools
Ensuring frequently touched areas and surfaces are cleaned regularly with detergent
6. Know what questions your team will need answers to
Undoubtedly, when you're reunited with your team they will have many burning questions. So, what questions should you be prepared to answer? You could even consider creating a flyer to distribute that answers some of these FAQs. Here are a few we'd suggest you get prepping for:
 As I go back into the office do I have to wear a mask? What happens if other people aren't wearing masks and it makes me uncomfortable? 
Like everything, humans are individuals and you'll find within your team that there are varying levels of hygiene expected by everyone. Some people are naturally inclined to be more germophobic, and they may still have residual fear – even after COVID-19 is no longer prevalent. When your team starts to return, ensure you take each person aside and find out what they're comfortable with – or better yet, introduce a system to show everybody's comfort levels with touch and proximity. Some offices have experimented with colour-coded wristbands to signify whether you're ok with receiving handshakes and hugs. 
What is being done to keep the workplace healthy and safe? 
Similarly, the measures and precautions you're taking to proactively keep everyone safe will be top of mind for some. Be sure to have your Return-To-Office plan ready to distribute and share with your team.
 How can I upskill or reskill to keep up with the changing work environment?
The pandemic has accelerated the inevitable shift online for just about everything, and it has people thinking bigger picture about their career. Help ease their worries by showing you're on it and proactively thinking about their next career move. 
How is the company doing? 
COVID has had a very big impact on the business model and trajectory of many companies, so don't be surprised if there are gurglings amongst employees about the stability of their jobs and the future of the firm. Be prepared to put these at ease or give them insight to any upcoming changes that will be happening. 
7. Provide options for your team's commute

Commute is top of mind currently with so much discussion about the new working culture. As Haven Life's research showed, when asked about what they liked the most about remote work, individuals selected not having to commute most often (62%) as their top result. It should come as no surprise that no one enjoys commuting, making it of utmost important to provide your employees with different transport options upon their return to work.
The Parkhound team  recently surveyed hundreds of Australian's to get their thoughts on the commute and public transport in the wake of COVID. Interestingly, 43% of Aussie's said they still feel 'icky' about going back to public transport. Similarly, on a recent poll from LinkedIn News Australia, while 45% of the population said they were ready to catch public transport again, 48% mentioned that they prefer to drive. These results go to show just how split the population really is about these key issues, and that the public transportation sector will likely take a while to go back to 'normal'.
This goes back to what we were saying about flexibility. Likely everybody in your office has vastly different commute situations and catering to all of these will help reduce churn and increase employee satisfaction.  If you're stuck on how to do this, here's a few practical solutions: 
 I used to pay for parking spaces for my employees but I'm not sure if it's worth it anymore! 
If you're still paying the big bucks to rent out parking lots for your team to use, there is a better solution. You can keep the car spaces that your employees are actively using and rent out the rest on Parkhound, through our Partner Program. This allows you to list your extra parking spaces on Parkhound's platform and make up to an extra $400 a month for each space. This should help you offset the costs of the spaces you aren't using!

 I want to be able to give my employees options to decide what's best for them!
Lucky for you, we started our "Safe Return To Work" program for exactly that reason. With many employees wanting the freedom to book the most convenient transport option for them, but still wanting to feel backed by their company this program is the perfect choice. Your employees can save up to 50% on parking costs by using Parkhound, plus for joining the program we'll give you a unique discount code to save them an additional 20%. The best part? You don't have to do anything! Your team can book their parking themselves through our website or app and, with 10,000+ locations around Australia, there's bound to be some close to your office. 
Most of my employees want to drive, but can I make this easier for them? 
One possibility is to create an internal carpool system, as a carbon emission cutting initiative and as a way to save your team time and money. Send out a registration of interest and then work with your HR team to connect those that live close together and could carpool to work on set days. Devise some policies around the program to ensure there are clear expectations, and then shout about your new program from the hills! 
Help Your Team Save Up To 60% On Parking!
Plus, get an exclusive discount code to save your team even more when you join our 'Safe Return To Work' Program.


8. Celebrate being back with your team!
For many, working from home full-time has been a long and laborious slug and they are really looking forward to the time where they can return to the office in a more permanent way. According to
Haven Life
, workers miss certain aspects of office life more than others.
73% answered interacting with their co-workers and 40% answered a separation of work and home life.
Your team are looking forward to see you and having a designated space for working, so welcome them back with open arms.
Think of some activities that you could run to slowly integrate everybody back together, welcome any new team members who were onboarded remotely and get everyone used to socialise again. Think about throwing a BBQ, a big birthday party to make up for the many zoom celebrations or even a workshop to get everybody in the working mindset again. Think about ways you can hold these events outside or in large open spaces, to cater for those at all different levels of social comfort.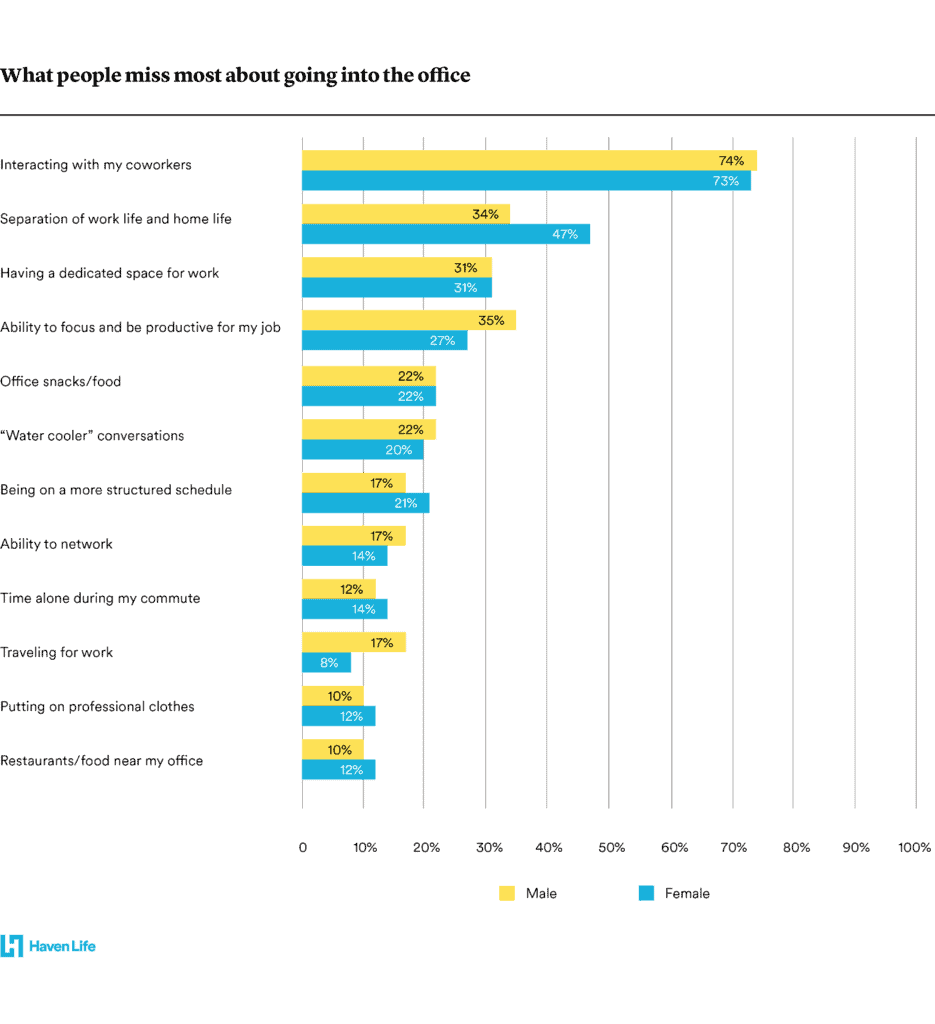 And that's it! Hopefully, with these 8 practical tips, you feel comfortable building out your return-to-office plan and ensuring your whole team feels safe and excited coming back to the office. The workplace is changing, and will likely never be the same again so will you be able to meet the needs of an evolving workforce? Help alleviate your team's fears of coming back to the office and use this as an opportunity to keep the things that were working well in your workplace and improve on the things that weren't!
Methodology
Google Surveys was used to collect unique survey data. 300 participants took part from all over Australia, covering a wide range of demographics and representing an even spread of the population. The raw results are as follows: 
Question 1
If you worked in a CBD office and had the option to drive to work everyday, would you?
Yes: 27.8%
No: 72.2%
Question 2
Has COVID made you feel more 'icky' about using public transport?
Yes: 42.4%
No: 56.6%
Question 3
How do you feel your workplace has managed employee safety during COVID?
Well: 50.9%
Poorly: 10.8%
N/A: 38.3%
Sources
Haynes, Barry. (2008). The impact of office comfort on productivity. Journal of Facilities Management. 6. 37-51. 10.1108/14725960810847459.